Healthcare organizations often possess large amounts of data but do not necessarily have the analytical tools to correctly use these data for clinical or business purposes. Healthcare analytics is the systematic use of data to drive evidenced-based decision making in clinical and business settings. It involves the application of statistical tools and modeling techniques to healthcare-related data as a way of improving the quality and efficiency of clinical and business operations and outcomes.
This graduate-level certificate is offered in conjunction with UConn's Operations and Information Management Department.
Quick Facts
Locations
UConn Graduate Business Learning Center
Hartford, Connecticut
Length
Four courses (12 credits)
Term
Fall, Spring, Summer
Course Fees
Commensurate with Part-time MBA course fees
Course Requirements
HSMG 5240
Introduction to Healthcare Management
HSMG 5243
Health Care Economics*
Choice of two from the following:
OPIM 5604
Predictive Modeling
OPIM 5641
Business Decision Modeling
OPIM 5671
Data Mining and Business Intelligence
OPIM 5271
Business Process Modeling and Data Management
* The Finance pre-requisite is waived for this certificate
Application
Pre-requisites
Applicants must fulfill one of the following requirements
Graduate degree (Ph.D., MD, JD, Master's) from a fully-accredited university or college
Undergraduate degree from an accredited institution AND be a working professional in the areas related to health care, insurance, data processing and management.
Process
Applications are accepted on a rolling basis and reviewed by the Admissions Committee to the Part-time MBA Program at the Hartford campus.
Please review the Application Instructions before starting your application.
Contact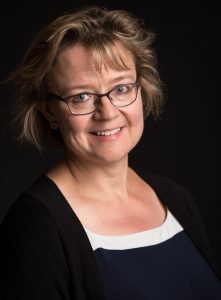 Laine Kingo, Senior Advising & Compliance Specialist
Part-time MBA Program & Graduate Business Certificates
Laine.Kingo@uconn.edu
(860) 728-2442