This graduate-level certificate is designed for business professionals who are interested in careers in the area of health care economics, finance and insurance.
Principles of economics, finance and insurance are stressed. These business skills are essential for understanding the complex and rapidly changing health care industry in which medical care organizations, including consulting firms, hospitals, health plans, pharmaceutical companies, long-term care facilities, physician practice management firms and others, operate. These courses focus on an understanding of the economic and financial environment in which medical care organizations operate. They also explore the institutional framework and regulatory environment faced by medical care organizations and provide conceptual models and analytical tools for better understanding the behavior and performance of real-world medical care firms.
Quick Facts
Locations
UConn Graduate Business Learning Center
Hartford, Connecticut
Length
Four courses (12 credits)
Term
Fall, Spring, Summer
Course Fees
Commensurate with Part-time MBA course fees
Course Requirements
HCMI 5240
Introduction to Healthcare Management
HCMI 5243
Health Care Economics
Choice of two from the following:
FNCE 5202
Investment and Security Analysis
HCMI 5221
Risk Management and Insurance
HCMI 5686
Health Insurance and Risk Management
HCMI 5687
Global Healthcare Systems
HCMI 5688
Risk Management and Quality Across  Borders
Application
Pre-requisites
Applicants must fulfill one of the following requirements
Graduate degree (Ph.D., MD, JD, Master's) from a fully-accredited university or college
Undergraduate degree from an accredited institution AND be a working professional in the areas related to health care finance and insurance
Process
Applications are accepted on a rolling basis and reviewed by the Admissions Committee to the Part-time MBA Program at the Hartford campus.
Please review the Application Instructions before starting your application.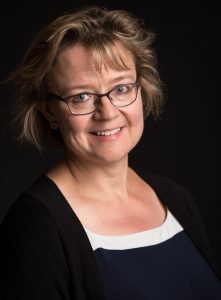 Laine Kingo, Senior Advising & Compliance Specialist
Part-time MBA Program & Graduate Business Certificates
Laine.Kingo@uconn.edu
(860) 728-2442