Our Healthcare IT faculty consists of highly qualified experts in the field with years of professional experience in healthcare information and technology. All have served in prominent leadership positions within a wide range of healthcare organizations. Our faculty is committed to offering each student in the program a comprehensive learning experience that will facilitate the understanding of healthcare IT, both in terms of complexity and change.
---
Robert Booz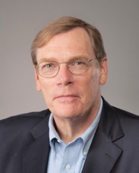 Robert H. Booz is a healthcare professional with extensive experience in policy analysis, business operations, and technology enablement.  Author of over 125 research articles and having conducted over 2,000 client one-on-one inquiries while with Gartner, Inc., the technology research firm, his strengths are analyzing the current challenges, emerging trends, and future opportunities of healthcare and the vendors that support them.  These skills require the experience and diplomacy needed to specialize in strategic initiatives with C-level executives facing uniquely difficult business problems.
Bob's career has always been in healthcare using three unique skill sets:  business leadership, strategic advisory expertise, and thought leadership. This has included senior executive positions in both provider-sponsored and payer-backed healthcare organizations, new business creation and payer turnarounds. He has consulted with national and international companies addressing high profile, high risk healthcare issues.  This rich and diverse experience gives Bob a pragmatic approach to problem solving.  Recognizing the need for continuous learning, he has taught in the University of Connecticut's School of Business as part of the UConn healthcare program for over 15 years.
---
Richard Kubica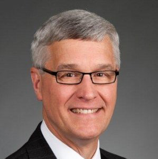 Richard Kubica served until recently the Chief Information Officer at Hartford Hospital. As CIO, he was responsible for all the Information Systems at Hartford Hospital, an 819 tertiary care facility, a Level 1 Trauma Center and the anchor hospital for the Hartford Health Care network. Rich was Hartford Health Care's Chief Technology Officer before his appointment to CIO at Hartford Hospital. Prior to working in healthcare, Rich spent 23 years at Northeast Utilities in systems development and IT Infrastructure. Rich is now an independent IT Consultant and he is serving as the Interim Chief Information Officer at the University of Rhode Island. Rich has a Bachelor of Science Degree in Electrical Engineering and a Master of Science Degree in Computer Science from the University of Connecticut. Rich also has an MBA from Northeastern University's Executive MBA program. He is a Fellow in HIMSS, and is active in the New England Chapter of HIMSS.
---
Marie Maloney

Marie Maloney is a seasoned Information Technology/Healthcare Informatics educator, consultant, executive and Chief Information Officer. Ms. Maloney has always had an interest in the integration of payer and provider processes to enable optimize the quality of patient care. She has expertise collaborating with clinical leadership to develop and support innovative care management approaches for dual eligible populations and government programs. Ms. Maloney has been a Chief Information Officer for several leading health care organizations in the northeast including Boston Medical Center's HealthNet Plan, Senior Whole Health of New York and Massachusetts and other health plans. She has driven IT transformation through the alignment of IT and business strategies. Ms. Maloney has led the implementation and transition to advanced, state of the art systems including the development of integrated data warehouses that can provide the analytics important to improving health care delivery quality and lowering costs among high risk populations. She was the President of the New England Chapter of HIMSS 2014-15 and now holds the position of Vice President in the organization, as well as consulting in healthcare informatics. She holds a BA in Biology from Queens College (City University of New York), and a Masters in Healthcare Informatics from Northeastern University.
---
Gail Marcus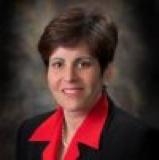 Gail Marcus most recently served as CEO & President of Calloway Labs. Ms. Marcus has also served as Interim Chief Administrative Officer of Hartford HealthCare Corporation and was responsible for system-wide governance. She has more than 25 years experience managing and growing domestic and international businesses including positions at United Healthcare, AdvancePCS and CIGNA Corporation. She served as Chief Financial Officer of Susan G. Komen for the Cure and as President and Chief Executive Officer of Caris Life Sciences, Inc. At United Healthcare she served as Chief Operating Officer of New European Company of UnitedHealth Group, where she was helping to build United Health Group's European operations. She also served as Chief Competitive Officer and Senior Vice President of Product and Pricing Strategy of CaremarkPCS, LLC. Her career has been marked by significant leadership positions in domestic and global healthcare including more than 20 years at CIGNA HealthCare in various financial, product, strategy and marketing roles, including Assistant Treasurer; Vice President and Controller; Senior Vice President, Product Development; and Senior Vice President, Chief Operating Officer, and International Operations. She has been an Adjunct Professor for Healthcare Strategy at the University of Connecticut Business School. Ms. Marcus holds a BA with majors in Mathematics and Spanish from Wesleyan University, an M.S.E with majors in Computer and Information Sciences from Moore School of Engineering at the University of Pennsylvania and a Masters degree in Business Administration from the Wharton School at the University of Pennsylvania.
---